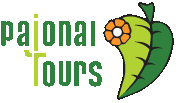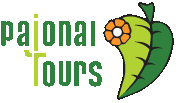 Experience the most bio-diverse country in the world
Experience the most bio-diverse country in the world
Experience the most bio-diverse country in the world
Experience the most bio-diverse country in the world
Experience the most bio-diverse country in the world
Enjoy the all-inclusive Quito to Baños tour, Baños is a wonderful place known in the world for its medicinal waters that flow from the interior of the earth, therefore rich in minerals from a volcanic origin. From ancient times, indigenous, colonizers and friars, bathed in, which gave rise to its name. Baños is a tourist attraction destination for national and international visitors, due to the wide variety and offer of activities, accommodation, restaurants, discos, bars, among others. Making it the ideal place for outdoor activities, ecotourism and practice adventure sports, surrounded by nature.
Enjoy the relaxing and comforting medicinal waters. Bathe in!
Enjoy of the amazing landscapes of the rout.
Practice adventure sports such as zip line, rafting, kayaking, canyoning, rock climbing, bungee jump, rappel, horseback riding, ecological hiking, mountain biking, and much more!
How long does the tour take?