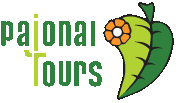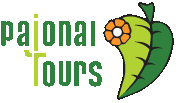 Experience the most bio-diverse country in the world
Experience the most bio-diverse country in the world
Experience the most bio-diverse country in the world
Experience the most bio-diverse country in the world
Experience the most bio-diverse country in the world
​"Nothing quite sums up an adventurous lifestyle as a trek through the Amazon rain forest. Whether your first glimpse was the opening scenes from Raiders of the Lost Ark, or from the the dulcet tones of Sir David Attenborough, thoughts of the Amazon bring to mind exotic animals, dense jungle alive with the tweeps and chirps of insects, tribes rich with culture.
Join us and sail down the Amazon in a luxurious ship offering first class accommodation, or perhaps you prefer to keep your feed on dry land - we have something to offer even the most trepid adventurer!"
Please reload
The Ecuadorian Amazon is a breath-taking slice of the rain forest, boasting abundant life - and often referred to as 'the lungs of the world'.
​
With new species being discovered practically on a daily basis, the Ecuadorian Amazon is a remarkably diverse area of the country, with more species of tree in just 1 acre than the whole of the United States.
​
There are many options for adventurers seeking out their own little slice of jungle. Cruise ships meander down the rivers, and lodges nestle along the banks.
​
Marvel at the sights, the sounds and the scale of the rain forest, possibly the last true wilderness on the planet.
READY FOR YOUR ADVENTURE?
Reach out to our team of Ecuadorian Travel Experts (all fluent in English and Spanish) to get the ball rolling on your next experience!
Call us on +1.203.443.9365 or
Add some info about this item
Experience the wonder of the mighty Amazonian Rain Forest aboard a luxurious river cruise liner.
​
Take walks through the jungle with knowledgeable guides, spend a night glamping on the shore, and sit back and relax with great food whilst watching the jungle slip by.
Add some more info about this item...
Immerse yourself completely in one of our wonderful Amazon Lodges.
​
Nestled in the heart of probably the most bio-diverse ecology on the planet, our lodges offer an experience like no other.
Please reload