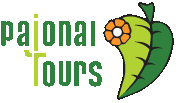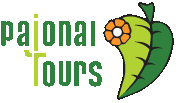 Experience the most bio-diverse country in the world
Experience the most bio-diverse country in the world
Experience the most bio-diverse country in the world
Experience the most bio-diverse country in the world
Experience the most bio-diverse country in the world
COTOPAXI VOLCANO

TOUR FULL-DAY
The Cotopaxi is the highest active volcano in the World, the volcano offers climbing experiences for all skill levels. The immense plain that surrounds the volcano offers a wonderful landscape with extraordinary geological conditions and numerous flora and fauna. You will have a walk around the Limpiopungo Lagoon and the Cotopaxi National Park, this park includes 83,829 acres, and the altitude ranges from 11,152 ft to 19,347 ft, above sea level.
Enter to the National Park Cotopaxi
Receive an entertaining explanation of the area, volcanoes, animals.
Hike up to "Jose Rivas Refuge"
Enjoy an unforgettable view.
Hike to the glaciers.
Hike around to the Limpiopungo Lake
Eat extraordinary food in the Tambopaxi Restaurant or Paja Blanca Restauran