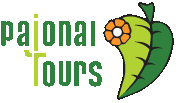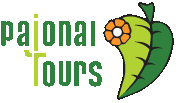 Experience the most bio-diverse country in the world
Experience the most bio-diverse country in the world
Experience the most bio-diverse country in the world
Experience the most bio-diverse country in the world
Experience the most bio-diverse country in the world
​
The Cloud Forest is one of Ecuador best-kept secret of Ecuador to explore all the things
to do in Mindo
​
​
ACTIVITIES AND EXPERIENCES WITH MASHPI
The wonders that await at Mashpi Lodge will delight even the hardiest of urbanites. The world of Mashpi is yours to discover, to experience, to cherish, and our expedition leader and highly-trained naturalist guides – many of them native to the region – are here to share the journey with you.
​
A NEW DAY, A NEW ADVENTURE
OUR PROGRAMS
At Mashpi Lodge, we believe in understanding your passions, interests and abilities in order to make your stay as memorable as possible. We therefore don't have any set programs. We will make suggestions as to the highlights we think you'll enjoy most, but really, it's up to you how you spend your time with us. If you have a particular passion for birds, then we can arrange special treks or activities for you.
trenCrucero_premioExcelencia1
turismo-en-Ecuador-Viaje-turistico-en-Tr
​
BELLAVISTA CLOUD FOREST RESERVE & LODGE
They are the spec Located in the heart of the Tandayapa Valley o the Andean slopes west of Quito the lodge is the perfect way to experience the clout forest. enjoy a hike through the vast networks of trails and observe bird and Flora found.
​
BIRD - WATCHING
And give yourself / yourselves the time to take day excursions to different elevations for different birds, or to other nearby reserves such as the recently opened and already famous Reserva Paz de las Aves, where a Cock-of-the-Rock lek awaits you, and up to three usually elusive Antpittas can be seen at truly incredibly close quarters – Yellow-breasted Antpitta, Moustached Antpitta, and Giant Antpitta
turismo-en-Ecuador-Viaje-turistico-en-Tr
​
TANDAYAPA BIRD LODGE
Tandayapa Bird Lodge is an Andean Cloudforest lodge designed for the nature lovers.
Everything about the place has this in mind, be it the deck with hummer and fruit feeders, the outdoor Jacuzzi the setups available for hummingbird, photography or the forest blind and on site trails for birding.
​
US: +1.203.443.9365
Quito, Ecuador: +593.999.721.198
Dolores Veintimilla N2 - 68 y Rita Lecumberri
Quito - Ecuador