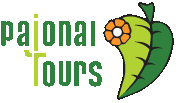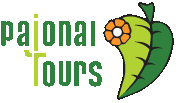 Experience the most bio-diverse country in the world
Experience the most bio-diverse country in the world
Experience the most bio-diverse country in the world
Experience the most bio-diverse country in the world
Experience the most bio-diverse country in the world
Quito, Cotopaxi & Quilotoa
​
Day 1
QUITO - COTOPAXI VOLCANO:
Visit Cotopaxi, one of the world highest active volcanoes, and enjoy the turquoise waters
of Quilotoa Lagoon.

Day 2
QUILOTOA LOOP
After breakfast we will go to Quilotoa Loop


Day 1
Visit to the National Park Cotopaxi Receive an entertaining explanation of the area, volcanoes, animals.Hike up to "Jose Rivas Refuge"Enjoy an unforgettable view. Hike to the glaciers. Hike around to the Limpiopungo Lake. Eat extraordinary food in the Tambopaxi Restaurant or Paja Blanca Restauran, overnight in Cotopaxi in one of the traditional Haciendas.
​
Day 2
Enjoy the trip to Quilotoa.Visit the Zumbahua town.Visit either Saquisilí Market(Thursdays), or Pujilí Market (Sundays)Once arrived at the Quilotoa Lake, experience a magical descent to the lake.Visit the Shalala Community, which is best known for its handicrafts.Enjoy the view at the Mirador Shalala.Return to Quito.
How long does the tour take?