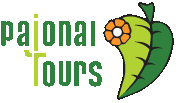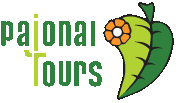 Experience the most bio-diverse country in the world
Experience the most bio-diverse country in the world
Experience the most bio-diverse country in the world
Experience the most bio-diverse country in the world
Experience the most bio-diverse country in the world
CUENCA CULTURAL

TOUR FULL-DAY
Ecuadorians consider Cuenca the most charming city, located in a peaceful and relaxing setting. As you enter the city you can enjoy the outstanding skyline marked by shining church domes. Cuenca's cobblestone streets, winding, rivers, graceful, ironwork balconies, and beautiful gardens are part of the pleasant atmosphere of this historical city. UNESCO declared Cuenca a World Cultural Heritage Site in December 1999.
- Visit the incredible Cathedral of Cuenca.
- Have a walk along the Tomebamba River
- Learn how the Paja Toquilla Hat
- Enjoy an amazing view of Cuenca going tothe Mirador de Turi.
- Visit musiums
CUENCA CULTURAL
TOUR FULL-DAY