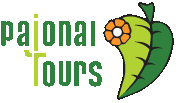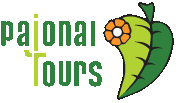 Experience the most bio-diverse country in the world
Experience the most bio-diverse country in the world
Experience the most bio-diverse country in the world
Experience the most bio-diverse country in the world
Experience the most bio-diverse country in the world
Los Ilinizas Ecological Reserve extends across approximately 150,000 hectares of a volcanic peak, small fields, páramo (grasslands), cloud forest and valley. It is accessed just 55km south of Quito and extends through much of the Quilotoa Loop area. There's great hiking here – much of it on unnamed trails that locals can point out.
The small village of El Chaupi is your best northern access point to the park's twin peaks, Iliniza Norte (5126m) and Iliniza Sur (5248m), respectively the sixth- and eighth-highest mountains in Ecuador.
There are tours that take you to explore the cloud forest! This green, lush environment concentrates diverse of species of insects, birds, and small mammals.
Biking: you will find several trails where you can take your bike.
Flora: polylepis "paper tree," chuquiragua bushes, pajonales grasslands, valeriana, ferns, orchids, pumamaquis, frailejones, lecheros (milk plants).
Fauna: foxes, X snake, white tail deer, squirrels, pygmy owls, pumas, spectacles bears, paramo wolves, armadillos, rabbits, gulls, hummingbirds, bats, and more.
How long does the tour take?