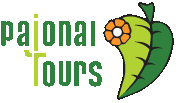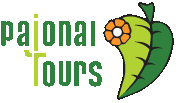 Experience the most bio-diverse country in the world
Experience the most bio-diverse country in the world
Experience the most bio-diverse country in the world
Experience the most bio-diverse country in the world
Experience the most bio-diverse country in the world
​
The Otavalo cultural tour is a wonderful way to discover and combine the famous artesian indigenous market in Ecuador and some of the amazing views outside Otavalo.
Ecuador Highlands & Day Tours Otavalo A small little town in the north side of the country, only 3 hours away from Quito, Otavalo is a culture rich town surrounded with breathtaking views of volcanoes and Andean slopes, Imbabura,Cotacachi & Mojanda.
Enjoy a brief stop in Mitad del Mundo.
Visit Cayambe where we can taste and learn about the town's famous bizcochos (local biscuits)
Visit the famous market of Otavalo where you'll have the option to purchase local handicrafts.
Visit the beautiful Cuicocha Lake.
Finally, enjoy incredible food in Cotacachi
How long does the tour take?