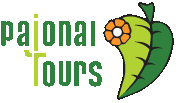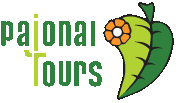 Experience the most bio-diverse country in the world
Experience the most bio-diverse country in the world
Experience the most bio-diverse country in the world
Experience the most bio-diverse country in the world
Experience the most bio-diverse country in the world
PICHINCHA COLCANO TREKKING
TOUR FULL-DAY
Just north of Quito, Ecuador's capital city, the Pichincha Volcano towers above the city and last covered it with ashes in 1999. It gave its name to the Province of Pichincha that Quito belongs to.
The volcano actually summits in two main peaks: the Rucu Pichincha ("Old Pichincha" in Quechua) at 4698 m and the Guagua Pichincha ("Child Pichincha") at 4784 m. It is the smaller Rucu Pichincha that I climbed, as it is directly accessible from Quito's Teleferico (the cable car).
Climb one of the most iconic volcanoes in Ecuador.
Enjoy the incredible landscapes.
How long does the tour take?