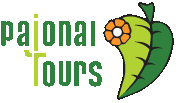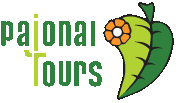 Experience the most bio-diverse country in the world
Experience the most bio-diverse country in the world
Experience the most bio-diverse country in the world
Experience the most bio-diverse country in the world
Experience the most bio-diverse country in the world
Quilotoa is a beautiful volcanic crater lake located at 3800 meters (12,400 feet) between the towns of Zumbahua and Chugchilán. Its emerald water spans two kilometers. Local legend claims it is connected to the ocean and is therefore salty and sulfuric. Quilotoa is an active volcano, the last major eruption was over 850 years ago. Visiting Quilotoa is an amazing experience at approximately 4,000 meters above sea level.
Enjoy the trip to Quilotoa.
Visit the Zumbahua town.
Visit either Saquisilí Market(Thursdays), or Pujilí Market (Sundays)
Once arrived at the Quilotoa Lake, experience a magical descent to the lake.
Visit the Shalala Community, which is best known for its handicrafts.
Enjoy the view at the Mirador Shalala.
How long does the tour take?
From 7:00 to 18:00 Approx.