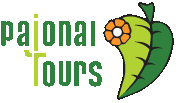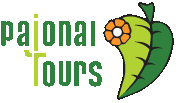 Experience the most bio-diverse country in the world
Experience the most bio-diverse country in the world
Experience the most bio-diverse country in the world
Experience the most bio-diverse country in the world
Experience the most bio-diverse country in the world
Quito City Tour &
Mitad del Mundo
​
We will spend a full day exploring the culture of Ecuador on this tours of Quito City and Mitad del Mundo.
In the afternoon, make your way to Mitad del Mundo, the center of the world the equatorial line with one foot in each hemisphere, visit the Intinan Museum to participate in the experiments that can only be conducted at the equator. At the end return to your hotel in Quito.
Visit San Francisco Church and plaza
Visit La Compañía de Jesús Church.
La Basílica Church.
Government's Palace
Plaza Grande
Visit the Mitad del Mundo and have fun performing the various activities there.
Enjoy the delicious food the restaurants of the zone offer.
How long does the tour take?