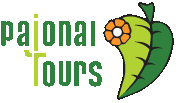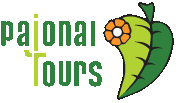 Experience the most bio-diverse country in the world
Experience the most bio-diverse country in the world
Experience the most bio-diverse country in the world
Experience the most bio-diverse country in the world
Experience the most bio-diverse country in the world
Quito, the capital city of Ecuador is waiting for you, with its diversity and unique Historical Centre. Surrounded by amazing volcanoes, mountains, springs, and forests. Quito is the ideal place for a variety of activities including adventure and sports get inspired and visit Quito for an unforgettable experience.
​
- Visit San rancisco Plaza
- Visit la Compania deJesus Church
- Visit la Basilica
- Visit el Panecillo
- Gobermnet palace Plaza
​
Guayaquil, the capital of the Guayas province, is the largest and most populated city in Ecuador. Located on the Pacific Coast, it has a tropical climate and is known as the "Pacific Pearl". It is the main port of Ecuador. The city was named after an indigenous chief 'Guayas" and his wife ''Quil"' both of them chose to die before surrendering themselves to the Spaniards.