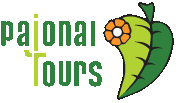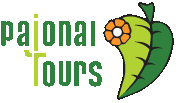 Experience the most bio-diverse country in the world
Experience the most bio-diverse country in the world
Experience the most bio-diverse country in the world
Experience the most bio-diverse country in the world
Experience the most bio-diverse country in the world
Mindo, Cotopaxi & Quilotoa Tour
Day 1: Quito city tour & Middle of the world
Day 2: Mindo
Day 3: Cotopaxi Volcano - Night in Cotopaxi
Day 4: Quilotoa
​
Day 1: Quito city tour & Middle of the world
We will spend a full day exploring the culture of Ecuador on this tours of Quito City and Mitad del Mundo, in the afternoon, make your way to Mitad del Mundo, the center of the world the equatorial line with one foot in each hemisphere, visit the Intinan Museum to participate in the experiments that can only be conducted at the equator. At the end return to your hotel in Quito.
​
Day 2: Mindo tour
Shared Mindo Cloud Forest Tour from Quito Depart from Quito, where you can appreciate the impressive change of vegetation and climate, to reach the area Mindo Cloud Forest. Enjoy a hike in the protected forest with over 400 exotic species of birds, butterflies and orchids.
​
Day 3: Cotopaxi tour
​
Cotopaxi National Park is located in the Cotopaxi Province, roughly 50 km south of Quito, Ecuador. It's known for the snow-capped Cotopaxi volcano – considered amongst the highest active volcanos in the world- and the and the magnificent Limpiopungo lake. Night in one of the haciendas in Cotopaxi.
​
Day 4: Quilotoa tour
​
After breakfast our next stop the Quilotoa Lagoon is a great way to discover the real Ecuador, visit some local communities and spend some time in one of South America's most beautiful places. If you'd like to add this extra tour to your itinerary, simply speak to your Ecuador Hop guide to book your spot!
In the afternoon back to your hotel in Quito.
​
​
How long does the tour take?